"You spin me right round baby, right round": Lomo intros a new camera!
Ok, maybe a jinky ref. to an 80's song, but it's true.
Lomography has just added a new camera to their ranks: The Spinner 360!
And it takes pictures ..well…in 360 degrees.
Using film, this new model has a pull ring to activate the spin, and you decide the direction and style.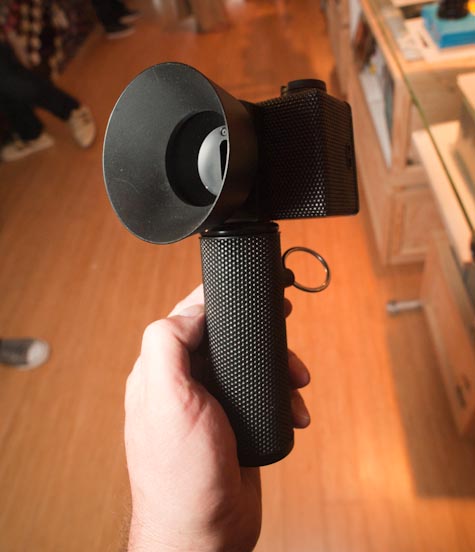 Here is an example:

You should check out the site and see the rest with their super viewer
Some details:
Uses standard 35mm film that can be processed anywhere
Creates up to 8 full 360° panoramas on a 36-exposure film
Rubber band drive + fully manual controls (no batteries required)
Manual long exposures
Sunny/cloudy aperture settings
Tripod mount
Sure, it's a specific use camera. Sells for about $145. and you are going to be paying for processing and scanning/prints.
But we heard that a major rock photog was trying to get one ASAP for a shoot with one of the current hot bands.
Another tool for the kit.
Wanna buy one?
here is the link.
Personally, we have the SuperSampler and Holga. Love em both.
Always a good thing to step out of your regular photo zone and just have some experimental visual fun.