Weekly Giveaway – The Industry Disgrace that makes you feel good!
Thank you every camera manufacturer for giving us all camera straps when we buy a body.
No, really. Thanks.
It holds the camera right, and lets people know, "Hey, I'm a _______user"
Sure, it's all fun and games till someone wears the camera on their shoulder for a full day.
Not so much fun, then.
I like to shoot with a large piece of glass, be it a 24-70 2.8 or a 70-200 2.8, plus a good lens drop bag with the extras. (review coming shortly)
Perhaps the years of carrying all of this gear has hardened my shoulders. Perhaps not.
But by about 5 hours in, the supplied camera straps are digging into my shoulders, and the full weight of the gear kicks in.
And we've tried other straps. Oh, yes.
The brands, the styles, and more coming.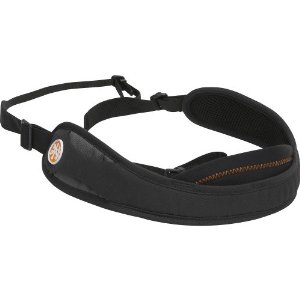 One I've settled on has been the The Industry Disgrace by Crumpler

. Hands down the most comfortable all day camera strap I've used.
The wide contoured middle part all neopren-ed out, and cushioned just right makes the shoulder groove go away.
There isn't a bounce in the strap but a solid comfort and after almost 2 years, this pup is holding up great.
Even the name "Crumpler" is made with a gripping material. Smart folks, these people.
We've tried other brand that use a rubber banding type of gripping material and after about 6 months, the rubber starts to come apart.
When a new camera comes in for review, this is the first strap that goes onto it.
Now, truth be told, that Sling system of straps is still intriguing, but I'm just not all in yet. Lot's of shooting coming up, so we'll see.
Anyway, at photoinduced.com, we want you to be just as comfortable as we are.
So this week we're giving away an Industry Disgrace camera strap by Crumpler.
Yep,one of these will be sent to a lucky subscriber to our free weekly Newsletter.
When we say lucky, we mean it.
All we do is take all of the correct entries, give the huge excel spreadsheet to random.org, and they randomly pick a winner.
Yes, there is a question you have to answer for your entry, photography centric, and we point you in the right direction.
Heck, we want you to win.
A little bit of weekly fun we do here.
The newsletter comes out on Weds. @ about 9:00AM PST, so make sure you are signed up by the night before.
And if you do decide to opt out, and then see something we're offering you'd like to try for, you'll need to use another email address as the system we use, is a bit unforgiving like that. You split, it says so long.
Just saying.