Holiday Gift Guide 2010 – Part 2: Between the Covers
Sure, the gear is cool but it's about what you create with those tools of the medium.
Sometimes they end up in books
We love photo books.
As so much of our other reading material has gone digital, there is still a great thing about seeing a photo book on paper, in your hands. For now, anyway.
You seem to study the image more, especially as opposed to the gallery experience, where you may stop for a moment, get the initial hit of the image, and move on.
Our bookshelves are filled with the monographs and compilations of photographers work from the beginning of the medium. The inspiration, education, and entertainment we get from these are immeasurable.
We always feel that a good photo book makes an excellent gift. All prices listed next to the books are available from Amazon and are hot linked for your convenience.
We'll try to stay with the newest ones, although the list does start with a classic.
* The Family Of Man

– no home should be without this book. A collection of images of the human condition by over 256 global photographers, curated by Edward Steichen for the most attended photo show EVER, opening at MOMA in 1955. The record still stands. Under $14.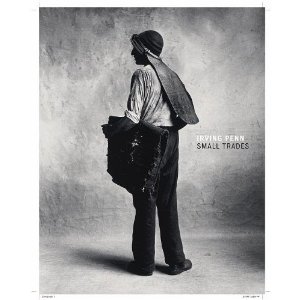 Then let's move to a couple of solid catalogs from this year:
Engaged Observers: Documentary Photography Since the Sixties
$33.
, Henri Cartier-Bresson: The Modern Century
$49.
And Irving Penn: Small Trades
. $41.
When museums of the caliber of the Getty and MOMA mount a show, it's not just about the photographs on the wall. The curatorial expertise of these massive exhibits requires a special depth and scholarly approach to the background of the photographers and the thematic view of the collected works.
These 3 catalogs not only give the viewer a recollection of the exhibit, but they surpass the generally short term, in-person experience and make the work live on in a brilliant appreciation of the artists represented.
True examples of the best in curation.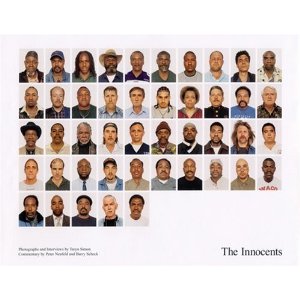 Move onto The Innocents by Taryn Simon
.
With a wide-open view of things in the world, Ms. Simon goes beneath the surface in her work to share an unknown experience.
Usually, the dependence of copy to add to a photographs experience, other than a brief note, diminishes the power of the image.
In this case, it enhances, explains, and creates a door for the viewer to walk through and find a subtext, altering the first blush of the visual. $26.
Don't forget about her other, more current works, including An American Index of the Hidden and Unfamiliar
and Contraband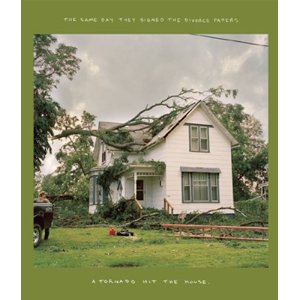 Chris Verene round two, 10 years later: Family

In his 2nd volume of personal images, the revelations of a family portrait are stark true, and inviting.
There is a nakedness, not unlike Diane Arbus, but with a more accepting viewpoint, and less sadness.
These are not just arranged scenarios but a loving, honest portrait of the photographer's people. Not to be missed. $65.
Always good is Personal Best

by Elliott Erwitt. A collection of this masters iconic photographs in one massive volume, you can't go wrong with this.
The sense of humor and irony, are pervasive in his work and this becomes a very accessible book for all groups.
Only $35.00, but try and spring for the hardcover edition at about. Well worth the investment. $82
Listen: Photographs by Mark Seliger
– this photographers more personal work, just came out in this new volume, in Oct. Known for his legendary assignments shooting celebrities for Rolling Stone magazine, he's been taking a more fine art approach in his recent books, to show a side of his work that perhaps, may have been missed in the glitz. Yes, there is nudity. About $48.00
David LaChapelle: Heaven to Hell

– Seriously, this book will work perfectly for your more outrageous friends. "Challenging, evocative, disturbing, gorgeous" is how one person reviewing described it. But we all have that friend and you should surprise them! You can get the edition linked for about $60, or with new Taschen edition for around $27
.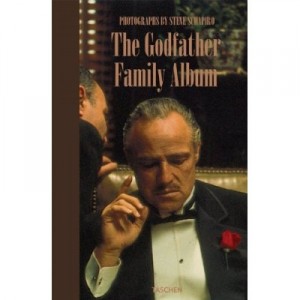 Speaking of Taschen, they have been coming out with some crazy large photo books (surprised?) by Steve Shapiro, special photographer on the set of Godfather and Taxi Driver.
Any Godfather fans out there?
The The Godfather Family Album
is already in the trade edition so the price is a reasonable $45. Taxi Driver will come down, but for right now you'll be paying about $750 for a signed and numbered edition.
And in the small press realm, you may want to check out "Like It Was Yesterday
" by Brad Elterman.
A teenage paparazzi in the 70's, he chronicled the pop scene of the time, with access to the current icons when they were just getting started. The movie "The Runaways" used his images to recreate some of the sets used, to keep the authenticity.
For the Rock and Rock historian, or pop culture buff this book will make someone very happy.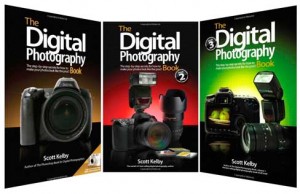 Of course, there are teaching books. We'll keep that simple for this list.
Any Scott Kelby book- seriously.
The Scott Kelby's Digital Photography Boxed Set, Volumes 1, 2, and 3

is awesome and the separate books on Adobe Photoshop CS5

and Adobe Photoshop Lightroom 3
can't be beat. His comfortable style of teaching makes the information accessible for the novice and pro alike. Highly recco'd from $45 for the 3 vol set of basic digital to about $35 for each of the specific volumes. Also available as Adobe Photoshop CS5

books, in a reduced price mode.
One thing that we've found to be true; with the fairly limited run of fine art photography books, they tend to go out of print rather quickly.
There were a few books that were in our initial list, that went out of print and are no longer available. Some books we wanted to recco to you have been here and gone. (No longer available except for some outrageous sum!)
So a little advice: you see it, you like it, you buy it.
Okay, here are some other books that are great gifts-
• Woman: A Celebration
a compilation of photographs of woman, curated by famed gallery owner Peter Fetterman. $20 and up.
• Helen Levitt – Helen Levitt
$39.00
or Crosstown

(one of those out of print books where the price jumped to $150.)
• Saul Leiter – Saul Leiter
$70.
• Martin Parr– Mexico
$27., Common Sense
$34.
And of course there is the 2 volume set: The Photobook: A History, Vol. 1
, ($63.) and Vol. 2 ($56.) by Martin Parr and Gerry Badger, for a full treatise on the subject.
You can also make your own book, and surprise your giftee with that extra bit of effort and personal touch. It's not as hard as you may think.
With companies like Blurb giving you free templates and programs to design your book, you'll create a memory that won't soon fade.
This is a short list of some gift choice, but each should satisfy the people on you gift list.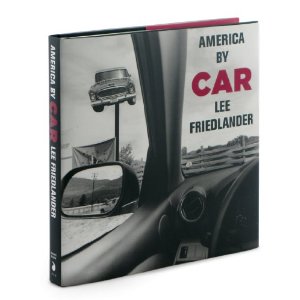 While writing this, we ordered another book: Lee Friedlander: America by Car
$32.
You see, as we get all of the details for this gifting list, more choices appear. The books we've listed here,however, we have first hand knowledge of.
Another good choice for the observant driver giftee.
And remember: if you do decide to buy a book via Amazon, you get what we think is the best price out there, and you help support Photoinduced.com. Cheers.