Instant Giveaway! Save your neck and back. It's a Disgrace!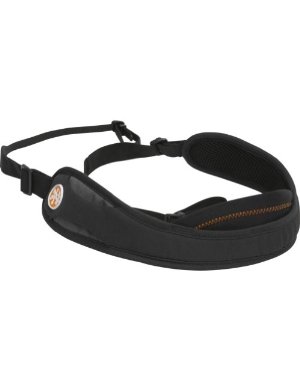 And by disgrace, we mean an The Industry Disgrace
, by Crumpler!
We just came back from the Consumer Electronics Show in Las Vegas, touted as the worlds largest trade show, and after days and days of walking the football field sized halls, struggling to find a seat to sit and eat, and of course carrying our gear bag around, having a comfortable shoulder to rest our gear on is key.
We have tried em all and found the Crumpler Industry Disgrace is the best" wide enough strap ergonomically designed to sit right on your shoulder, discreet gripping rubber, and rich neoprene center to make this a sweet strap.
And since it's on our minds, we'd like to send one out to one of you to see for yourself.
As we promised in the Newsletter this past week, today, Sunday, we'd post a giveaway right here.
So here is all you have to do:
• send an email to " info@photoinduced.com "
• in the subject line put the word " strap "
• add a shipping address to the email.
• hit send
The 5th correct email received will be sent the strap.
Please remember: ONLY ONE ENTRY PER PERSON! Multiple entries will disqualify the entrant.
It's simple, it's Sunday, so take a sec and give it a try.
And even if you don't get one from us, you really should get give them a shot.
Saved our necks many times.
Later today, we'll have a full re-cap on the CES show. Some stuff available now, some not for a little bit. The camera manufacturers are coming there now and looks like some photo trade shows will be withering up.
Oh yeah, and Lady Gaga too. She actually was working hard at the Polaroid booth.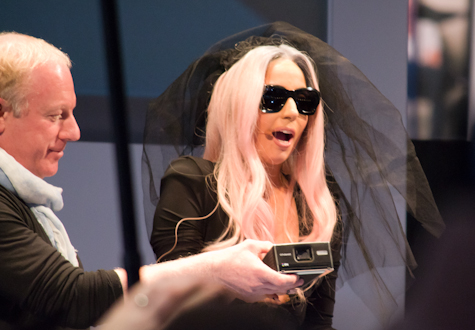 More later.