Want to use DSLR lenses on your iPhone: Cough up about $250!
Our friends at Photojojo sent us a lovely email today, informing us that since we were special friends, we could pre-order this cool new lens adaptor for the iPhone:
check it: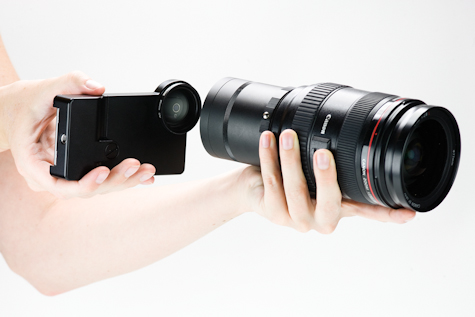 and broken out (the housing, the middle tube, and your lens)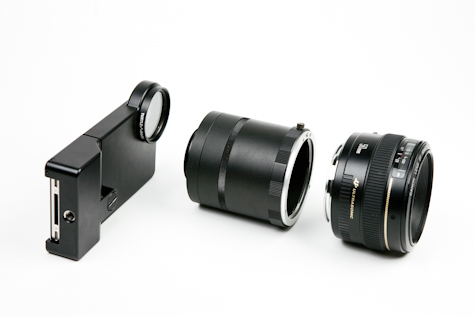 Go to the Photojojo site and check out some of the snaps using this rig.
We do love our photogadgetry, but the price on this one may be a bit steep to give it a good working review.
And of course, you should consider the HD Video mode of the iPhone.
Skip the 5D?
The next question is: what happens when the iPhone 5 comes out in Oct.? Are you buying an adaptor that may be obsolete?
hmmmmmmmm.