Real World Review – Why I Depend on Lexar
It's something that you don't want to think about: Media Cards.
Pop it into your camera, and shoot.
Because I don't want to think about it, I have chosen one brand to use, and stick with it. Lexar
Yes, you can scan over Ebay and Amazon, and find all kinds of brands that may be cheaper, but this is about your images. What better insurance than to rely on a dependable product?
OK, why Lexar?
A few reasons:
they make the top pro speed cards, which is essential when you need to shoot a burst, and your camera can handle a good size buffer. Like sports, or music. If your card is too slow, you'll be waiting for the images to write to that card, and you'll miss that shot.
Trust me, I've done that. Honestly, sometimes using older cards and just slide one in, and pay the price. The pulsing light on the back of the camera, telling you the files are writing to the card, is the WORST!
So I always upgrade to the fastest speed, when I can.
They support you with every card, and include a code for media card recovery software. I've only used it once, but that's enough.
Most importantly, memory and memory management is their business. Period. That means they depend on their products as much as you do.
Here is the super fast SD card, with 300MB/s, and it even comes with it's own speedy reader, if you are not on the Thunderbolt HUB. See below.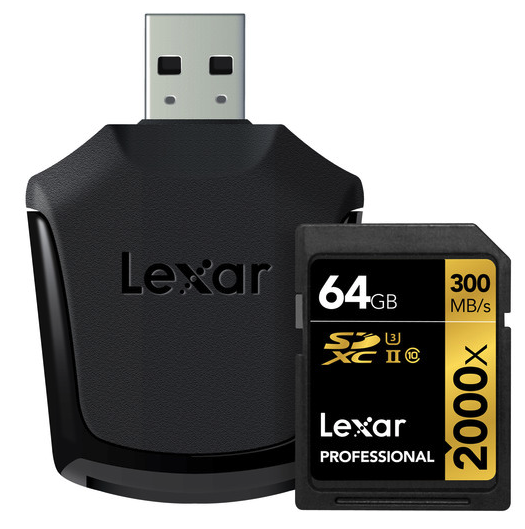 And if you shoot video, especially 4K, if you don't have speed, you have nothing.
I recently moved to a new video camera after 5 years, the Canon XC-15. This thing is so blazing at 4K, it has heat dissipation vents, and records at 305MPS @ 4K! And you do need the new CFast cards to take advantage of that 4K. Lexar has you covered.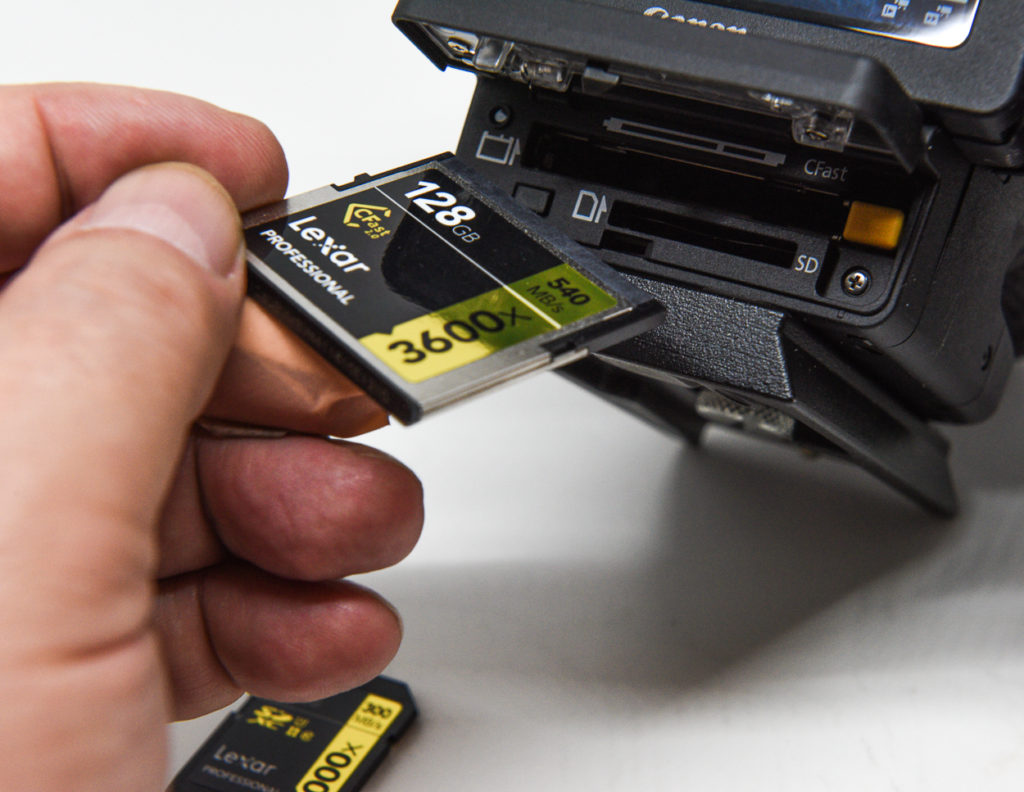 Yep, from CF, to SD, to Micro SD, to XQD (let's see what happens there) to CFast. With speeds allowing you to capture RAW, ProRes, and 4K video. You get read transfer speed up to 540 MB/s and write transfer speed of up to 445 MB/s, speeding up your post production workflow.
And here is a shot of the new rig:

I go from using the audio add-on module, to walking the trade show floor with this Rode. That is a Fotodiox ring light I use, which has a dimmer, battery operated, and saves me using a cold shoe on top of the camera.
And getting to workflow: I'm a massive fan of the Lexar HUB system. The modular set-up has allowed me to grow with my gear, and speed up the post production process. When I first got into the system, it was mainly CF cards. Then SD's came in heavy, and I picked up more modules, depending on the system I was shooting. Of course, the micro SD GoPro needs, brought another module in.
And now CFast.
Here is my luxurious desk at my hotel in LAs Vegas at CES in Jan..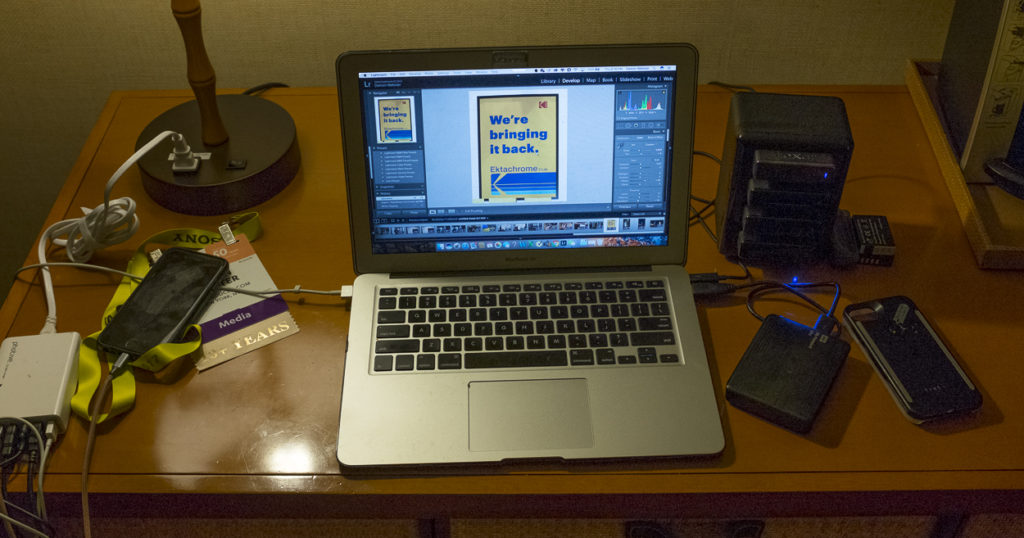 The beauty of this system is that it has a Thunderbolt flow-through, and on the road, this little tower lets me download up to 4 cards concurrently. Remember, not consecutively, concurrently! Big time savings. And when I add the SSD module, I get 512 GB of storage. I leave my RAID at home, and just save on that drive, and 1 external HD. Paranoid? Maybe, but don't want to lose anything. Cheap insurance.
I will reveal something about me here, that does color some of my choices: I produce commercials for a living, and the cameras we use range from RED to Arri Alexa. Now all I'll be doing on those sets, imaging wise, is some behind the scenes materials. The heavy lifting camera crew uses the full tilt packages. And Lexar CFast cards are what they use in Arri. When I have a million dollar commercial I'm producing, and the camera dept. is using a certain brand, I feel good And it's confirmation for my choices as well.
There you have it: Lexar fast media cards, and the Lexar HUB make my life simpler.
Let's be honest, there are some other players out there.
I just know that Lexar is always high quality products, that I can depend on. One less choice I have to make everyday.
Kinda like wearing pretty much the same things everyday (yes, I have multiples of the same thing, not wearing one set all the time. that would be gross).
It just works.