Sometimes, it's the little things that make your photographic life easier
We talk about a lot of photographic goods here and the main products have their jobs and we let you know when they have performed admirably or not.
Just as having a DSLR, lens and CF card may not be all you need to get the shots you want (filters,straps, cases, chargers, tripods, monopods, card readers, etc..) some o the products we discuss here can use and extra bit of gear to make it even more useful.
Take for instance the RAID backup systems we discussed recently from Wiebetech.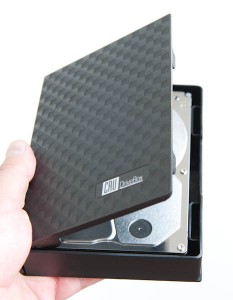 Discussing the optimum ways to back up your work, use a Voyager drive reader to access it, and put one of the full drives into storage, and one one site, was a good start.
The fact that these raid systems don't need proprietary expensive sleds to hold them in, and just take a raw hard drive slipped into the slot is big news.
What happens when the drives get full? you are storing them but?
In the same box or silver pouch they came in?
HECK NO!

The same folks who make the RAID system, CRU make perfectly fitted anti-static cases.
They look very similar to the old VHS and larger tape cases, but the fit for your drives is so good they will not shake, rattle and roll inside the case.
And that goes for the 3.5 and 2.5 drive sizes.

Line em up on your shelf and another copy off site, and you are good to go.
Of course they supply white labels so you can identify the drives.
And you want to see one of the 2.5 " drives cased up?
Well, here it is: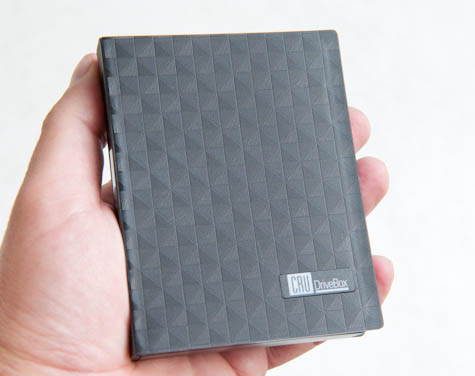 You can order them direct from Wiebetech by clicking here.
Now let's move onto another tool addition.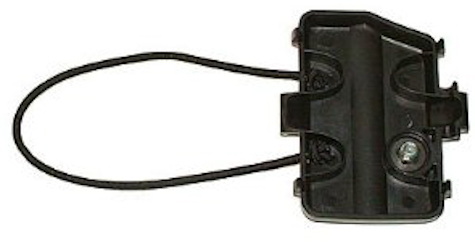 We spoke about all of the wireless ways to trip your cameras mainly using the Pocket Wizard systems.
They work great, and you may have been wondering what may be the best way to put the recieve onto the strobe.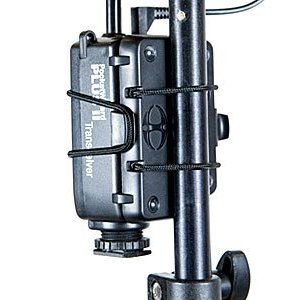 You could use the old standby gaffers tape but that would be wrong. Works but not good, especially when you want to move it.
Enter the Hildozine Transceiver Caddy for Pocket Wizard Units
. For about $15.00 these units will secure and attach your Pocket Wizard transceivers to your light stand, thick or thin.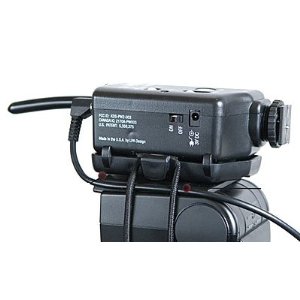 You can even use it to attach it to a speedlight.
Basically you use the wide head screw on the unit to attach the PW unit to the Hildozine Caddy. It then lives on there, and there are cloth covered elastics that help you attach the whole pice to a ligt stand or a speedlight direct.
This set-up also makes it very handy for you to do off camera flash with either a pole holding assistant or the photog holding a flash off axis with a free hand
Whatever way you go, this is a reasonably priced accessory for your photographic life, that will make it easier to use the tools you already have.